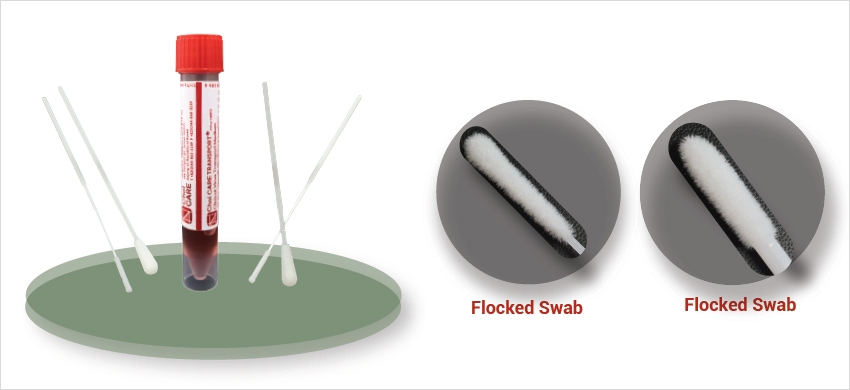 Viral Transport for Virus, Chlamydia, Mycoplasma & Ureaplasma
Choi CARE Clinical Viral Tranport Medium (CTM) is intended for the collection and transport of clinical specimens containing Virus, Chlamydia, Mycoplasma and Ureaplasma from the collection site.
The test precedures for quality control are based upon the quality control methods described in CLSI M40-A2, FDA (CDC) SOP #: DSP -052-04 and others. CTM transport medium is stable for 24 months at room temperature. Specimens in CTM medium are stable for 48 hours at room temperature.
Aplication
All Viruses (Influenza A & B, Herpes Simplex, I and II, Cytomegalovirus, Respirato
Chlamydia tachomatis and penumoniae
Mycoplasma hominis and penumoniiae
Ureaplasma urealyticum
Enzyme Immuno Assays (EIA)
Choi CARE Clinical Viral Tranport Medium® CTM
CTM medium transport specimens in safety by using self-standing conical
There are various swab applicators for the sample collection
Specimens in CTM are stable for 48 hours at room temperature